Entering S.K. Handicraft Export store, the first thing I have been asked was if I would like some tea. This was the warm welcome I had from Shusma. Her husband, Keshab, was on a business trip. Liking to bring back from my travels some textile souvenirs, I was in heaven. Their store is full of high quality kashmir products. It is rare enough in Kathmandu to be mentionned, most of the store you find there are some touristic cheap store. As I am served my tea with some spicies in it, I am looking at the wonderful scarves and begin to talk with Shusma. Quickly I am figuring out there won't be any pushy sales here. What matters for them is the client exit the place with a smile even if he don't buy anything.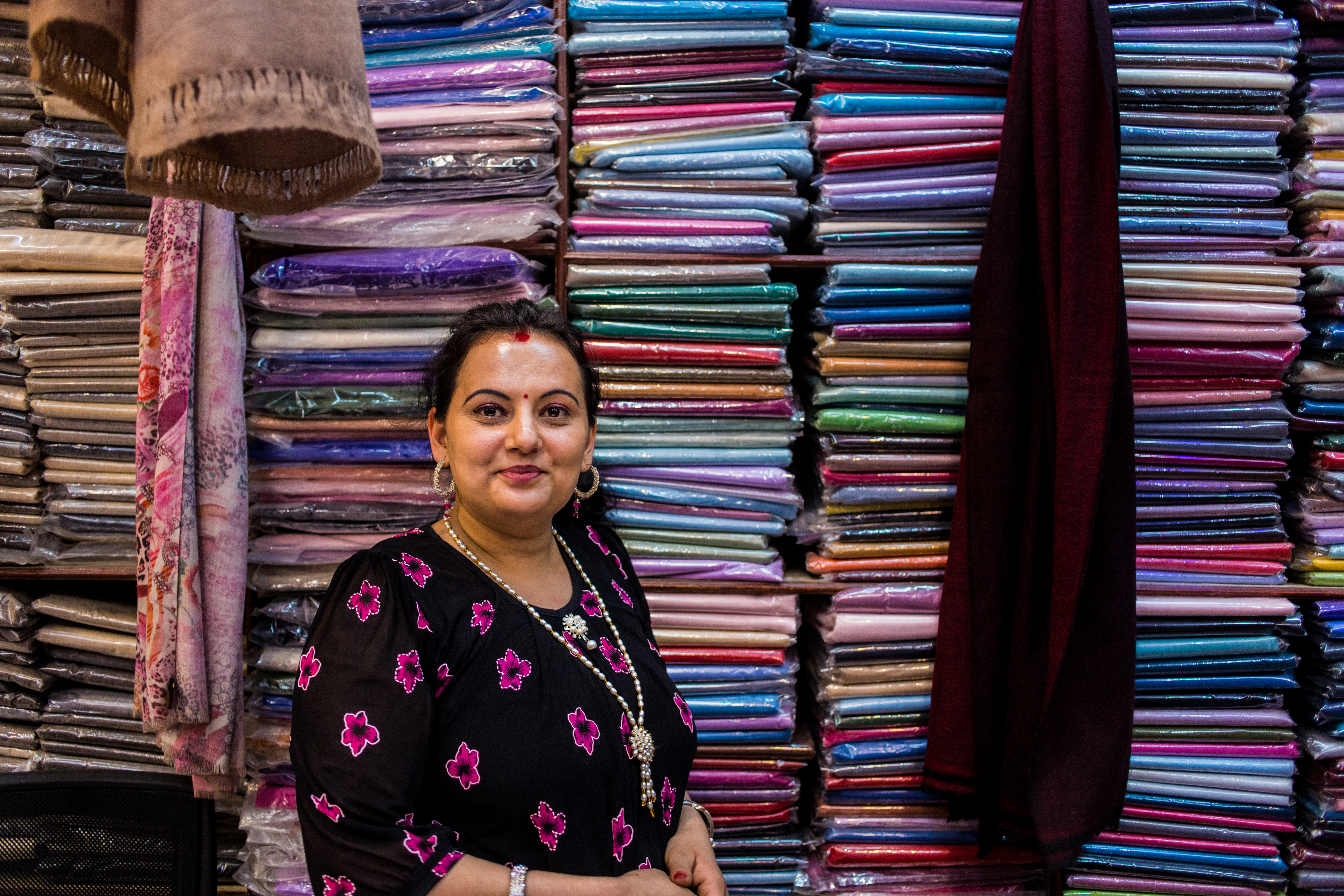 With Keshab that's the same thing, he was delighted to meet me and freely talk to me about his little business, how he is travelling the world to sell his products. In Nepal, because the competition is selling products with motsly no kahsmir, they are selling it at a far lower price. His mentality goes with the way he manage his business. He is trying to get a faire trade label and already give a percentage of his sales to a association helping disabled people.
If you are asking yourself some question like, what is kashmir or how can you you spot it from nylon, Keshab will enjoy explain everything you need to know. You will know all about this fabric.