Americans don't have any sens of patrimony. In the US everything is a perpetual renewal. It is even more noticeable in Hollywood. You won't almost find anything from the golden age, only few scattered souvenirs here and there would remind you some old black and white films. So what's left to be seing in Los Angeles ? Well if you like dichotomy, you are going to be well served. The city have a lot of places which doens't feel safe. Some of them are very well guarded but hard to tell which ones. Day or night, you have two differents city. Poor district and rich district are quite next to each other. A huge feeling of mixity actually get out of this. Only one constant thing, it almost never rain in Los Anegles (except when you are lucky enough like me).
Three things to see in Hollywood
Chinese theater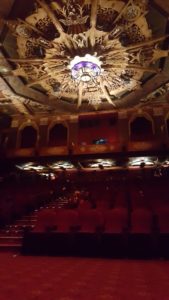 On the Hollywood boulevard, the chinese theater is probably one the most famous movie theater in the world. It has welcomes in his walls ,the most famous premiere of the most famous movies, Gone with the wind or Star wars just to name very few of them. The front and the interior decorations are inspired by the chinese culture has its name tells you. If you can go there to see a movie and you will have the privilege to have one of the best screen in the world. The colors are truly excellent as well as the luminosity. Once outside you will be able to hang out on the stared pavement. Costumed people will proposed you to pose with them…. Then ask you to pay for it afterward.
Paramount studios
USA2016-58
The nice californian weather help a lot of studios to make the decision to settle there. The most known allowed you to visit their sets. Universal studios are more like a amusement park. Paramount will give you a tour in their real sets. You will start the visit in a small room with replicas, props and a shelf with the academy awards they won. Know that, when you win and academy award, you can ask for a copy of it for only 1$. So actually only of them, exposed here, is the real thing. After a little wait, a guide will get you. You can sense they are passionnated about their job, the studio and by the small and the big screen. The visit take place with small groups of seven to eight people and by golf car to ride between the warehouses or fake streets whih served has sets. The visit is almost very personnalized, talk to the guide about your favorite movies and they could, they will take a real pleasure to some places relative to those.
Jon brion's gig at Largo's club.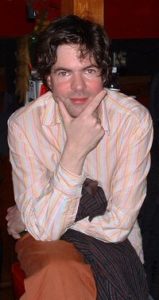 Jon brion is a mutlitalented musician. He is a producer, composer and most of all an incredible musician. He plays once a month at Largo's club. Alone on stage, playing sometimes several instrument with samplers, without any setlist, he prefered to ask the audience what they would like to hear and in what style. So it can end up with so many strange and amazing situations like «Tainted love » covered on a metalophone or « Stairway to heaven » like a piano recital. Another example of his skills, when he had his arm injured and had to get some rest, he made one last perform before, playing only with valid arm.